Everyone loves extra money. Whether it is for savings, or for spending on things or for any other purpose, having some extra money is quite relaxing.
>> Are you looking for some side hustles to make more money?
Or do you want some additional money on top of the full-time job?
Want to Quit your Job & make Passive Income?
In this post, you will find 5 Powerful Side hustles that will help you to make money with little efforts & more smart work.
(Disclosure:
 This post contains affiliate links. We may get some referral fee in case you purchase something from that link, without any extra charges from you.)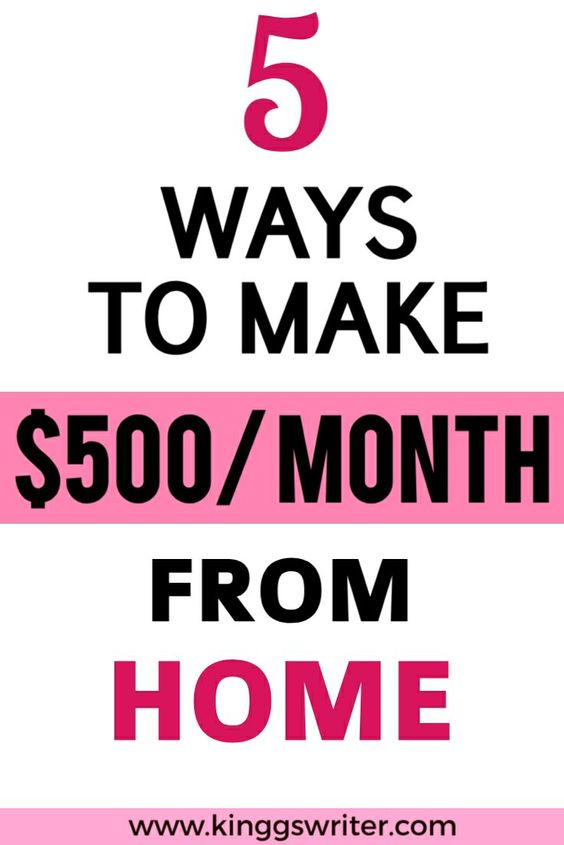 Side hustling and making money can change your life in multiple ways:
•Increase your monthly income
•Increase your savings & investments
•Keep your income diversified
•Help out during emergencies
If these side hustles are done with right strategy and smart work, each of them has earning a potential of $500-$1000 dollar a month!
It requires time, efforts to achieve this result, & it may not happen in a few months. But with proper research on the target audience and promotion, you can definitely earn side income.
Want to know the best and most legit way of earning money from home?
Before I share the 7 passive income ways, I want to share that blogging is one of the best and most legit ways of earning money from home. I have been blogging since 2016 and now have multiple successful blogs in various niches. If you want to start your own blog, I would recommend this resource to get started and setup your blog for success from day 1.
Now, here's the long list of Side Hustles Ideas you were looking for:
Side Hustle Ideas to Make Money
1. Dropshipping
Dropshipping is a trendy way to earn money without investment. Basically, you start advertising and promoting products on your store using online platform. You do not require to maintain inventory or stock of such products.
Whenever someone orders, you place order with actual supplier & he sends the product to your customers. 
Drop shipping is amazing, especially to those wanting to make money from home without investing money.
In this business, you are free to sell anything including Jewelry, Clothes, Cosmetics, Beauty products, Furniture, Footwear, Home decoration items, Toys, Electronics, Kitchen items etc.
Some platforms/stores to start own Dropshipping business are:
AliExpress, Shopify, MegaGoods, SaleHoo, Dropshipper.com, Doba.
If you are in India, Woopler, TradeIndia, Baapstore & IndiaMart are top Dropshipping stores.
PRO TIP:
It's best to display best selling products on your Dropshipping store where the high-profit margin is there to earn more profit.
 Popular Posts:
2. Sell Printables Online
Printables can be made for everything. Excel, Canva and Powerpoint can be used for creating beautiful, eye-catching printables for selling through platforms like Etsy.
Learn creating printables easily using video tutorials.
Create online store (on Etsy) and because most people find and buy printables from this store.
Ideas for making Printables
Wedding invitation printables, birthday party invites, Printable Stickers, Motivational Quotes, Wall art designs, Monthly budget planner, Important dates planner, Fitness/ Exercise Tracking Printable, Diet Chart Tracker.
PRO TIP:
Design, colors should be extremely eye-catching in printables to stand out from lots of people selling printables online.
3. Create Mobile App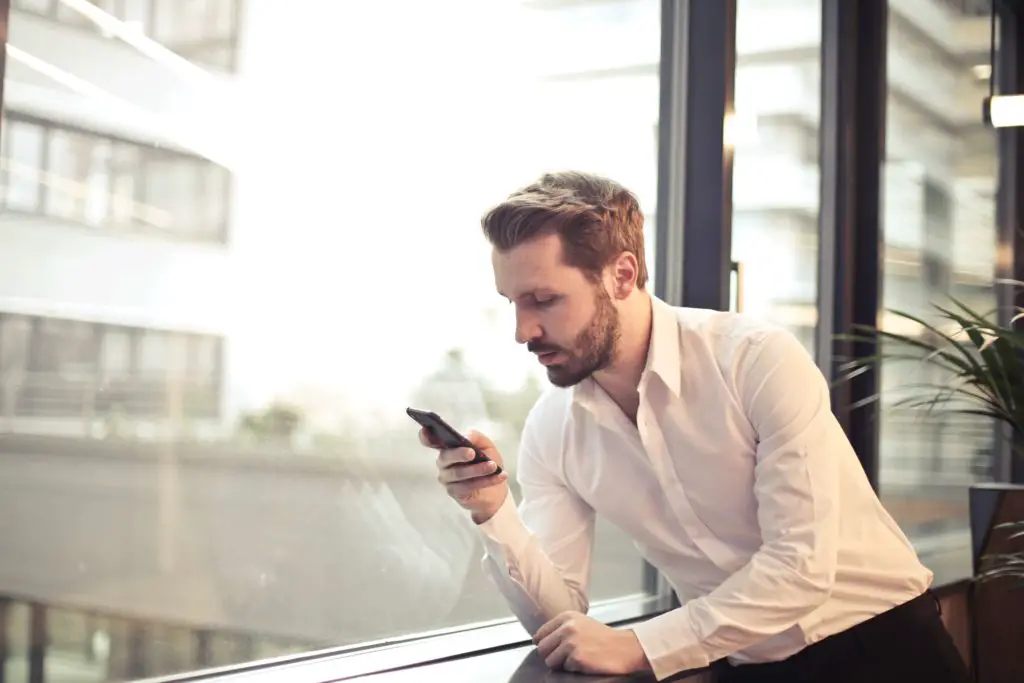 Besides generating extra money, creating mobile apps can become a stable source of passive income.
If you have the coding knowledge, create mobile application yourself. If not, hire developers for it from sites like Fiverr where people can do such tasks for $5.
After launching app on playstore, they key is promoting it constantly until the users start promoting. The revenue from mobile apps could be earned with placing advertisements or making app for subscription basis.
The earning potential through mobile apps is immense and some people earn around $30-40 dollar/day which amounts to $900 a month!
PRO TIP:
Create apps based around solving a problem. Such apps get thousands of download. Some examples include Uber, Airbnb, Oyo, Ola etc.
4. Sell Online Courses
Do you have skills which you could teach others? Creating online digital courses is easy by recording them or creating them in printable format.
Udemy & Teachable are great platforms where you can sell your courses to audience worldwide.
Course price is nominal for students but creators can still earn good amount since lots of people like to buy affordable courses.
Such courses could in made in any category like:
Beauty & Makeup, Graphic Design, Arts & Crafts, Personal Grooming, Self Confidence, Motivation, Self Care, Game Development, Health, Yoga, Nutrition, Sports, Fitness, Music Learning, Languages, Academic Subjects, Software Testing, IT, Creativity, Career Development & more.
The ideas & categories for creating online courses is endless. If you have talent/knowledge/expertise on something, create a course and start promoting on social platforms and right students would find you.
PRO TIP:
Before creating a course, ensure it's in demand otherwise efforts would fail. Your Skills/talent combined with Demand (Solve problem or help in learning something) along with Correct Pricing= Successful Digital Product. 
5. Create Digital Products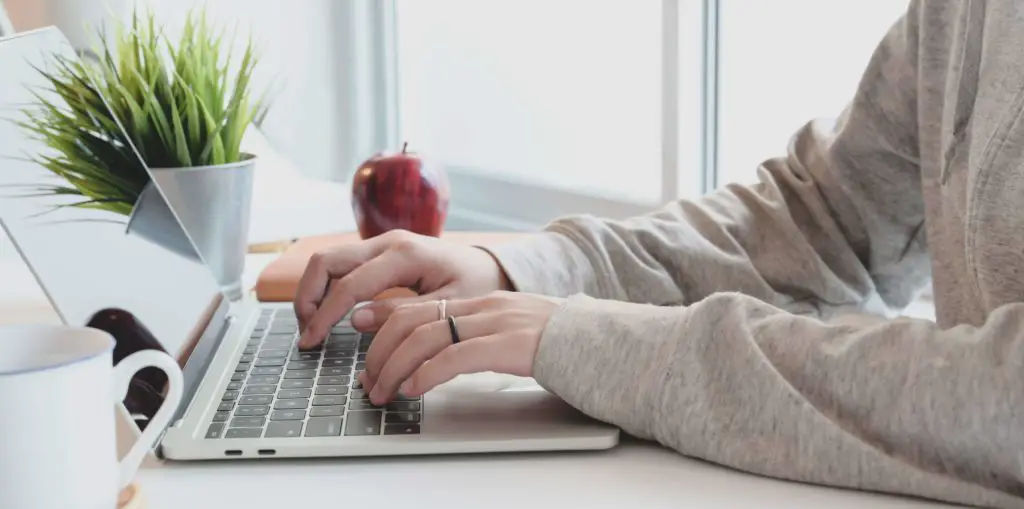 You can sell digital products to audience using Etsy but another popular way is selling these through your blog.
Bloggers sell digital products and earn massive amounts because they target the product to those who would find it useful.
You could also sell your Digital products through Pinterest. By creating gorgeous pints, you can take readers to your blog or website where they could purchase product.
Selling on Pinterest equals to having beautiful, clickable pins. 
Ideas for Digital Products:
Workbooks, Ebooks, Softwares, Music/ audio products, Planners, Online Courses, Graphics, Recipe books, and Templates.
You can also sell pictures on stock photography sites and this could become passive income.
PRO TIP:
Create Digital products after research so that there is large audience interested in buying such digital products.
Try to provide a problem's solution through your digital product & people would be tempted to buy it (Weight loss program or Ebook on Social Media Marketing are few examples)
How To Start Making Money with these Side Hustles?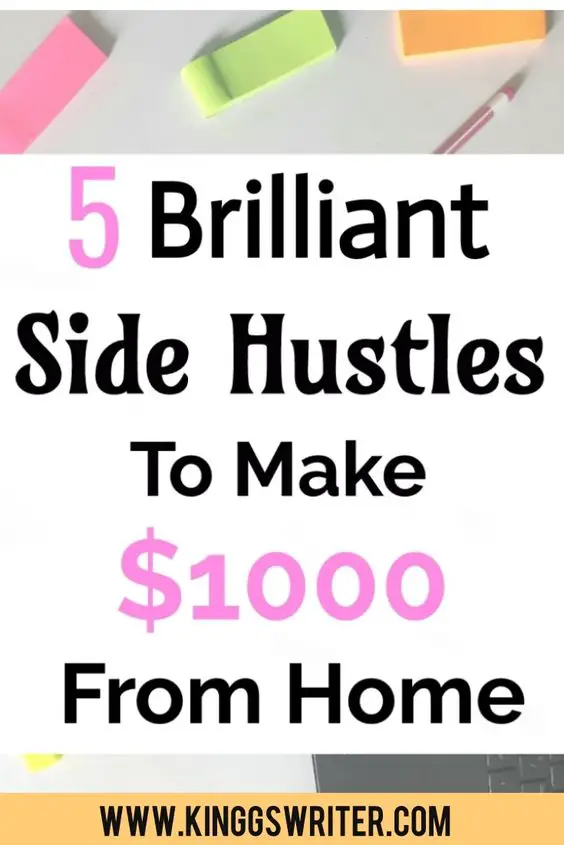 >> Research:
Once you choose a side hustle, first step is to research about it. This helps you in getting real information about what you could expect from such side hustle ideas.
>> Learn:
After researching the basics, learn about the side hustles. What skills you require, how you'll use them to create product and how you will promote it to make money. All these things should be planned properly and should be written so that you could take reference whenever you need.
>> Inspiration:
Find people online who had been successful in these side hustles and take inspiration from them. Learn what they had done to save time, efforts and to earn money at faster pace.
>> Efforts & Patience:
Another thing that's crucial while working on a side source of income is to remember that Patience & efforts are needed. Results and Money won't come easily but with right strategy and consistent efforts, money would start coming in gradually. 
All these side hustles can be turned into Passive Income sources in the long run. Treat it like a business and ensure that you expand it to make passive money.
Start with one side hustle, and once you master that; try another & master that too.
If making money is the goal, then having multiple income streams is the solution.
Share with those who want to make money with side hustles.