Today we have an awesome interview with Dale, who runs an amazing blog "Blogging Her Way" In this interview she has shared all the blogging secrets, tips and income. If you want to know how she makes $5000+ from her blogs, keep reading.
( Disclosure: This post may contain affiliate links.We may receive commission if you purchase something from our links, without any extra charges from you. Please read the disclaimer for more information)
If you want to read a specific tip, check this question list and click on it:
1. Tell us about yourself, Dale
Hi everyone, my name is Dale and I'm a blogger and online entrepreneur living in New York.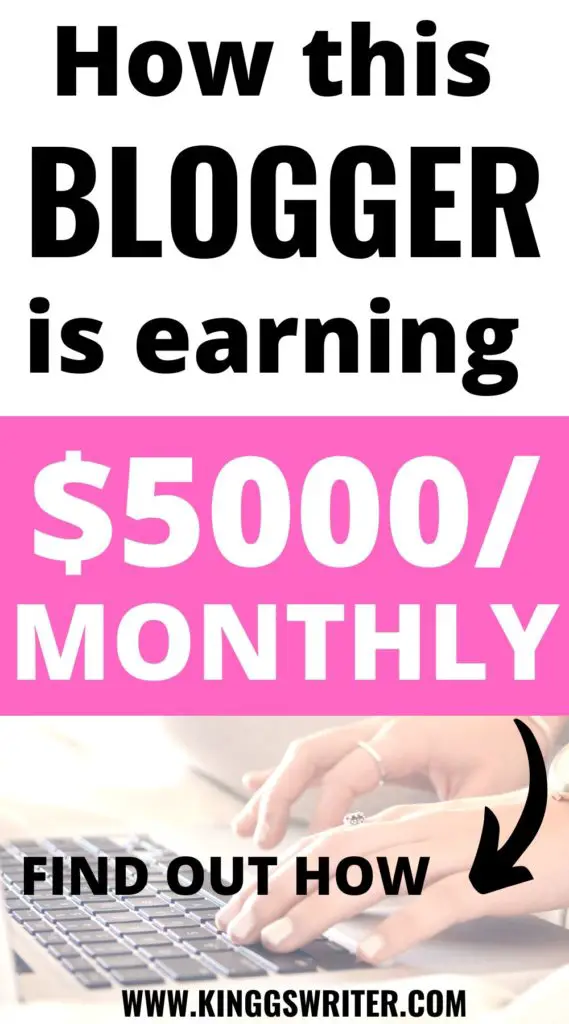 2. How long have you been blogging and how many blogs do you have? 
 I started my first blog in September 2017, so I've been blogging for not quite three years now. I have started five blogs, including two that I later sold for a profit.
3. Can you share your motivation behind starting your blog? 
I started blogging because I wanted to start my own business and make money online.
After trying out various business ideas, I settled on blogging because it seemed like the best fit for me.
4. Did you have some previous blogging or digital marketing experience before starting your blog? 
I didn't have any experience. I was a college student when I started my first blog and everything I learned about blogging, I taught myself!
I believe anyone can be successful at blogging, even without experience.
Related: How Angela Makes Full Time Income From Her Blog While Working From Home
5. Which methods do you use for monetizing your blog? Which is your biggest source of revenue among them?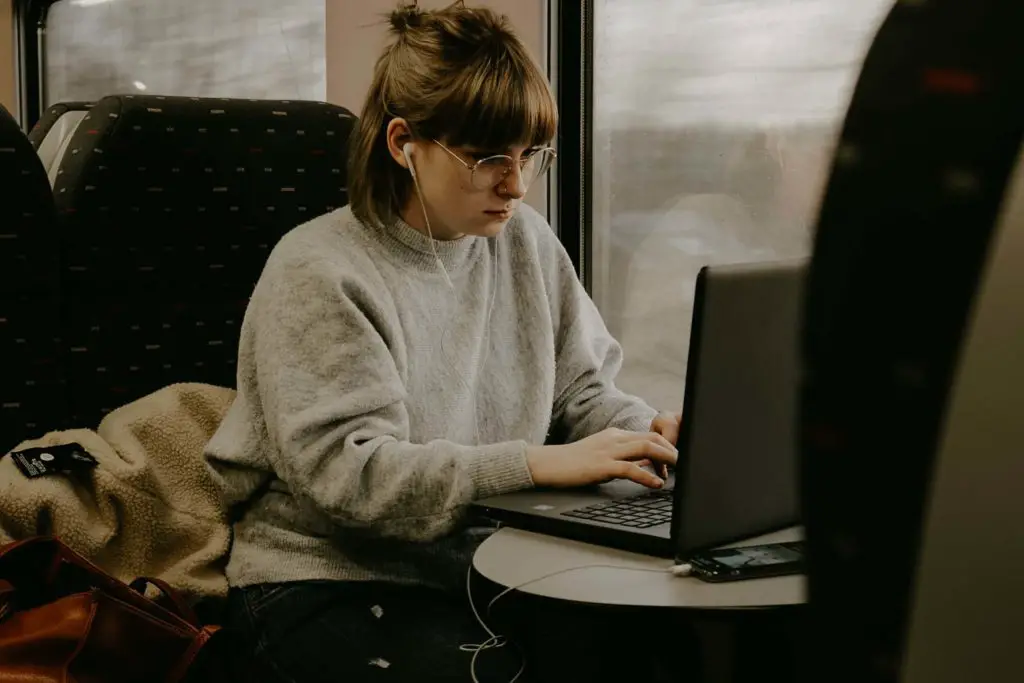 My blogs earn money in a variety of ways. My main income streams are affiliate marketing, selling digital products, advertising, working with brands on sponsored posts, and working as a virtual assistant.
Affiliate marketing and digital products are by far my biggest sources of revenue.
6. How long did it take you to reach your first $1000, & How Much you are earning with your blogs now?
  I was very fortunate to have my first $1,000 month within about five months of starting my blog. I'm now earning $5,000+ a month from my blogs.
Wish to start your own blog?
7. Most new bloggers find it difficult to get blog traffic. What would you advise them?
Focus on Pinterest! Pinterest is a great way to get traffic quickly as a new blogger, and it's free.
Most blog niches will do well on Pinterest and it can be a great source of traffic. Long-term, I would say to focus on SEO because that will bring you more consistent traffic.
Side Note:
Getting pageviews from pinterest is totally possible and it's free. Check out my FREE Pinterest guide here which shows you how I get 46,000+ pageviews on my blog monthly by using pinterest.
8. Does a blogger need to have a certain number of monthly page views before they start seeing some income from their blog? 
I think it really depends on how you use your traffic.
I know bloggers with 100k monthly pageviews who make less than bloggers with 10k monthly pageviews. You can make money with very little traffic if you have a targeted audience and have monetized your blog as much as possible.
9. Can you tell us something about your ebook "Amazon Affiliate Affluence"? 
Amazon Affiliate Affluence is an ebook I wrote to share my strategies about making money with the Amazon affiliate program.
There is a HUGE opportunity for bloggers to make money with Amazon.
The Amazon affiliate program is a big part of my affiliate marketing strategy and I'm able to earn $500-1,000 a month with them.
My ebook goes into detail on the exact strategies I use.
You can check out Dale's ebook "Amazon Affiliate Affluence" here.
10. Can you share your Pinterest strategy with us? 
What has worked really well for me on Pinterest is manual pinning (not using a scheduler like Tailwind) and consistently creating fresh content. I like to make 3-5 pins per blog post I write and then share them to my most relevant personal boards on Pinterest.  
11. Did you invest in some blogging courses? 
Yes, I highly recommend the Genius Blogger's Toolkit to all new bloggers. It's only available once or twice a year, but it's a bundle of nearly 100 blogging courses, ebooks, and other resources that's sold for an extremely discounted price ($97.) 
This is a great way to get access to a bunch of blogging courses for less than the cost of a single course.
I invested in it when I first started blogging and it was very helpful! Every year the products change, but there are always some great courses in there. 
12. What are your daily activities as a blogger? (Or your blogging schedule)  
Every day is different. I keep a running to-do list and I try to tackle a few items each day.
Some of them are small, like responding to emails or creating new pins, while others are more time-intensive, like writing a new blog post or updating one of my products.
13. Working from home as a blogger is difficult because of lack of productivity and discipline. Please share how you stay productive and disciplined?
I definitely struggle with this, but my biggest tip for staying productive and organized as a blogger is writing everything down. As I mentioned, I have a to-do list. I also use a blog planner to schedule out activities for each day.
Check This 45- Page Amazing Blogging Planner Which Will Help You in Organizing Your Blogging Tasks and Content.
14. Most bloggers set a goal of getting accepted into premium ad network (like mediavine). What would you advise them?   
I would focus on writing high-quality blog posts and again, focus on Pinterest. Pinterest is what allowed me to get two of my blogs into Mediavine, one in just one month!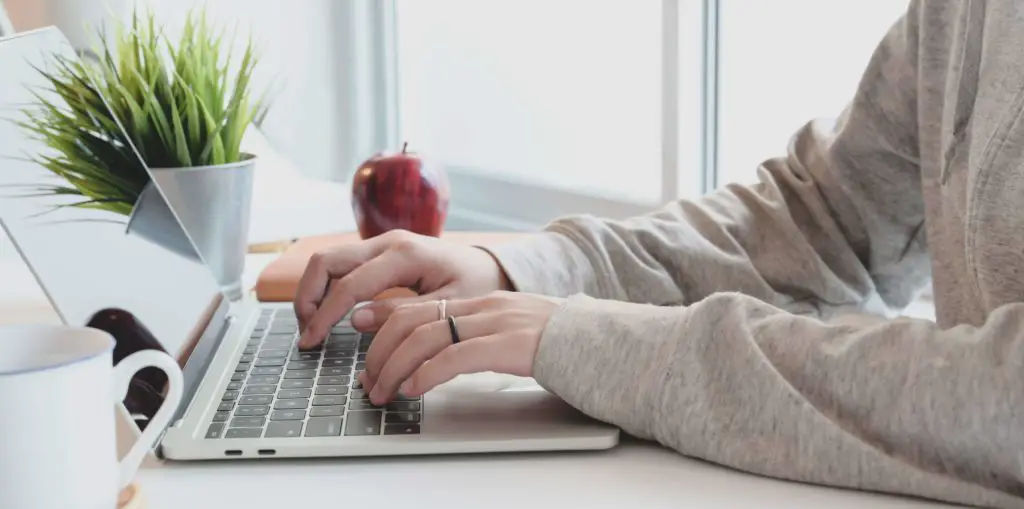 15. Can you share moments that you feel are the best and worst moment you had so far in your blogging journey? And was there a time when you felt you should give up blogging?
My best moments as a blogger have been hitting milestones, like making my very first affiliate sale, getting into Mediavine, having my first $1,000 month, etc.
Also, every time I receive an email from a reader saying I've helped them in some way is an amazing feeling!
As for my worst moment, I am pretty lucky that I haven't had any. There have been a few times when I've received rude emails or had someone ask for a refund on one of my products, but the positives greatly outweigh the negatives for me.
16. Do you have some favorite blogs that you use to browse on regular basis? If yes, please share any three. 
For blogging and business tips, I love to read:
17. Please share 5 things you wish you knew when you were starting your blog. 
Here's what I wish I would have known when I was starting my blog:
Done is better than perfect. Don't let perfectionism hold you back.
Launch before you're ready. This applies to actually starting your blog, launching your first product, etc. and goes back to the first thing, "done is better than perfect."
Don't be afraid to do things differently than what everyone else is doing.
Pick one social media platform (ideally Pinterest) and focus on it only. Don't try to be everywhere (Facebook, Instagram, Twitter, YouTube, etc.) all at once.
Network with other bloggers in your niche.
18. Which habit or a personal trait would you say helped you the most in making your blog successful?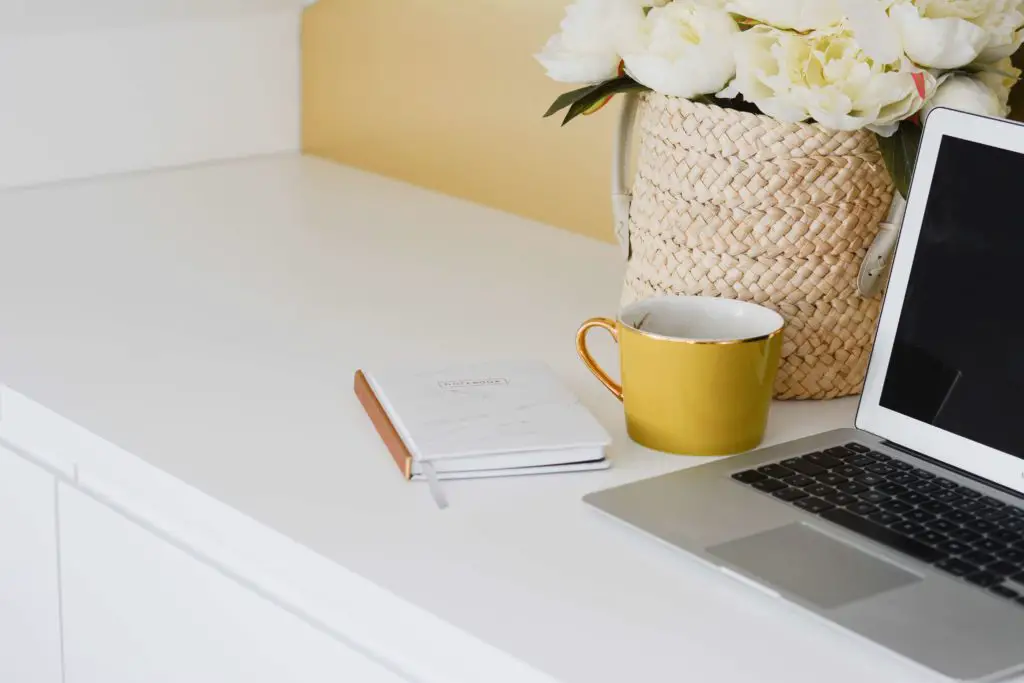 I think the thing that has helped me be most successful is always believing my success is guaranteed.
This gives me the motivation to keep going even when I want to quit and push through the hard tasks I don't want to do, because I believe with absolute certainty it will pay off.
Getting into the right mindset with your blog is so important!
19. What would be the 1 advice you'll give to a new blogger?  
I'm going to go back to the statement I made above, which is "done is better than perfect." So many new bloggers never get started because they're afraid of not being good enough or not being perfect.
The ONLY way you'll ever be successful is if you push past that feeling and just start!
20. How can KinggsWriter readers stay in touch with you and any message for the blogging community here? 
Feel free to email me at hello@bloggingherway.com – I reply to every email I receive. Good luck and happy blogging!
We are sure you loved this amazing interview! Dale offered all her amazing tips and strategies in this interview and we wish her all the luck for her future blogging success.
You can start your own blog today for just $2.75 a month. Just follow my step-by-step guide with detailed instructions and you'll have a blog setup in no time.
Please pin this to your Pinterest board and also share it on facebook so that other bloggers could get some motivation too.
We recommend you to check out these posts if you want to become a successful blogger:
3 Blogging Courses That Helped Me Double My Blog Traffic
8 Easy Steps To Write Blog Post Quickly
Free Tool To Check & Proofread Your Blog Post Easily
10 Places To Promote Your Blog And Get Massive Traffic
Pin This To Your Blogging Board!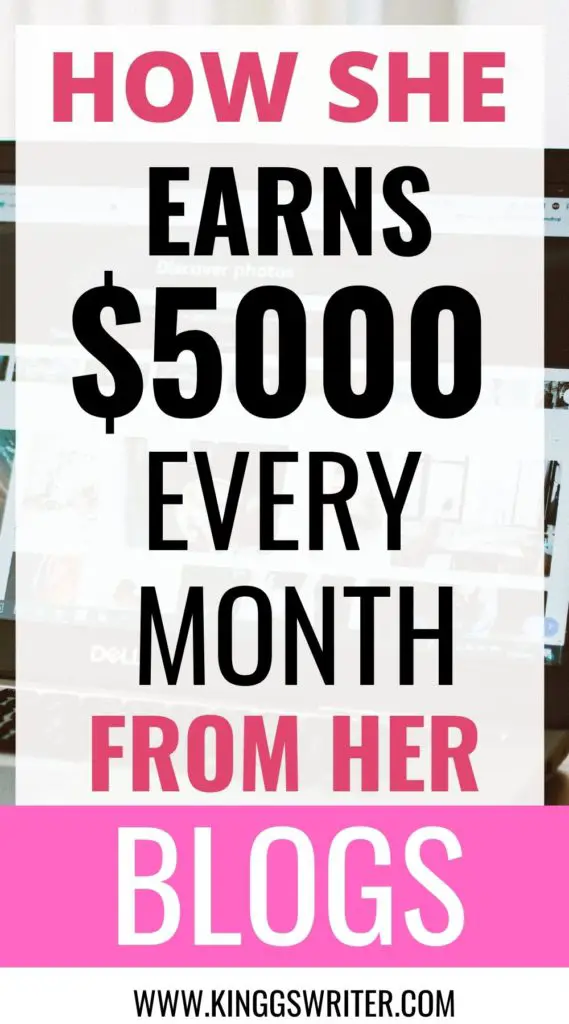 Pin This To Your Blogging Board!