Hello & Welcome! I am so excited to have you here.
Today I am going to share with you how I got 46,383 pageviews in just 1 month on my blog!
It still surprises me that that few months back I was getting just 3000 to 4000 pageviews on monthly basis.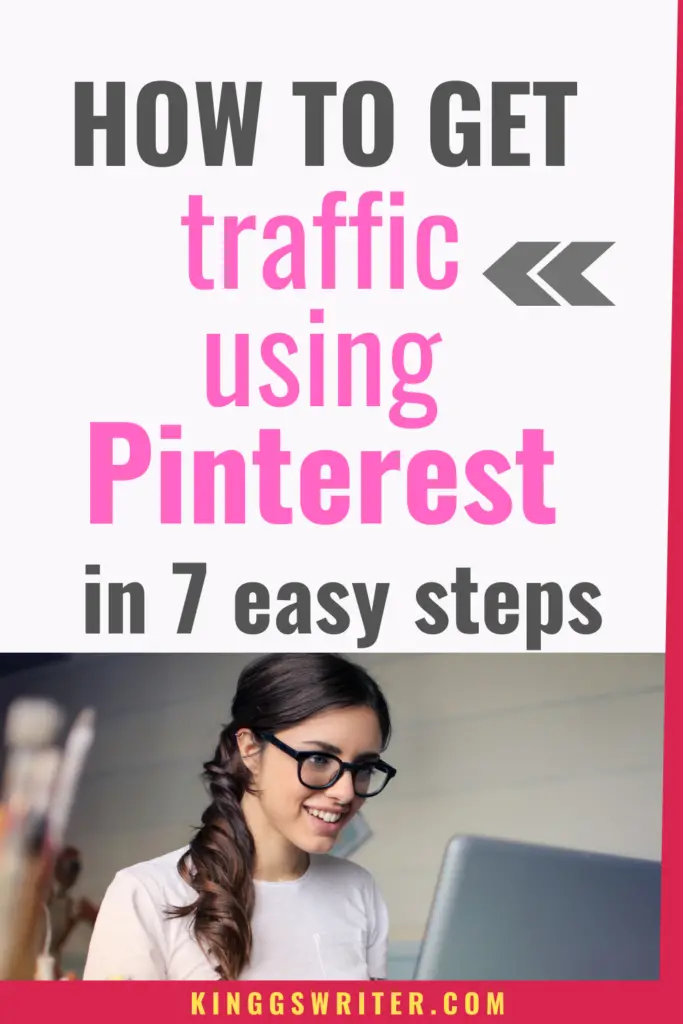 But now I am getting a very steady traffic to the blog and making more money all because I learnt how to get traffic using pinterest.
Here's the screenshot for proof, before I share how I got so much traffic: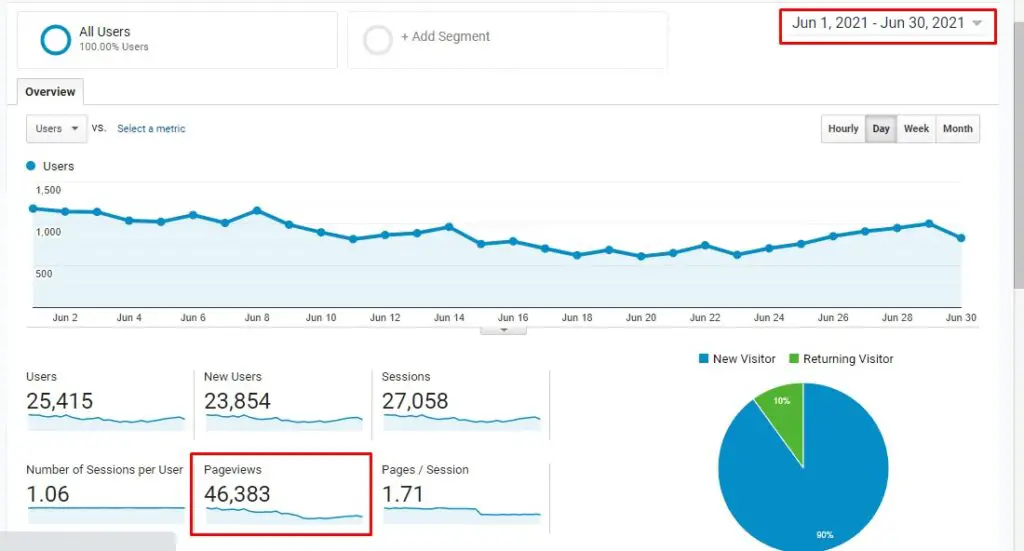 As you can see in the picture, that I got 46,383 pageviews in June 2021 and 27,058 sessions.
Can a beginner blogger get traffic to their blog?
Yes! Absolutely yes!
Yes, in this post I am going to show you how I get so many pageviews and how can you do it too.
I am also going to show you how I get consistently growing traffic to my blog.
I will be sharing tips that I have learnt from my own experience of blogging for 3+ years and as a content writer for 5+ years.
Now, let's begin and see how I got 10x traffic to my blog in a single month!
Back Story About My Blog:
I started a second blog, which is a lifestyle blog and created super attractive content on it. I started using pinterest to drive traffic to this new blog and initially I was getting very low traffic.
I was getting just 2 or 3 visitors when I started this blog and promoted it on pinterest.
But then I decided to work properly on this blog and wrote more posts to create a solid library of content.
In June 2020 I got 1525 pageviews to this blog, and you can see the proof below: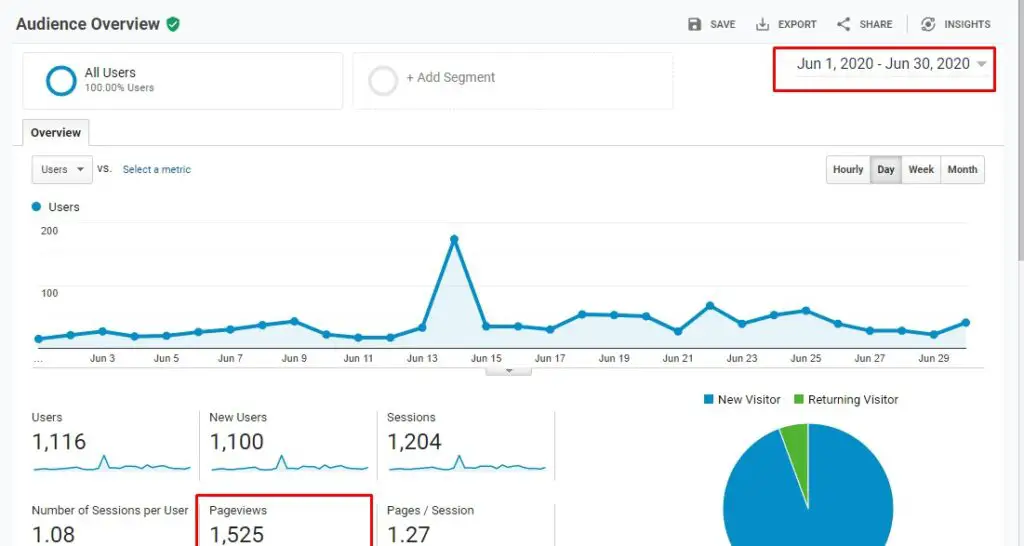 So, in just 1 year of working properly and dedicating time and efforts to my blog, I was able to 10x the traffic of my blog.
If you want to start your own blog then check out my step by step tutorial on how to start your own blog and make money from it. This guide is super detailed and will walk you through the steps to start your blog easily.
How I Went From 1500 Pageviews to 46000 Pageviews a Month?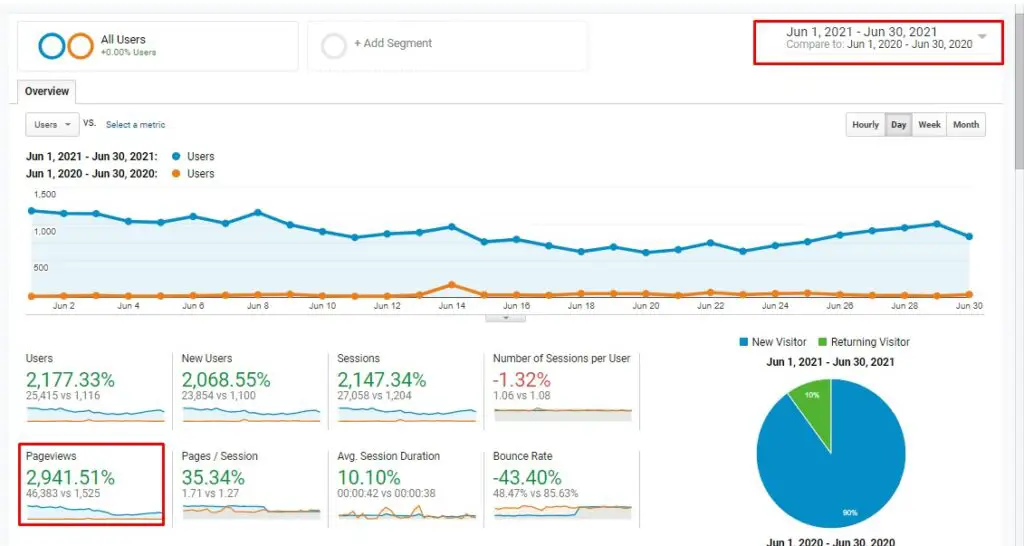 You can see in this image that my blog has grown 2941.51% within just 1 year!
This is such a massive growth for a new blog that was just getting 2 or 3 visitors per day in the starting.
Let me tell you one thing: You can actually start a blog today, and still make it profitable.
You can still start a new blog and get lots of traffic to it.
But this requires efforts, time and consistency.
If you have not started your own blog, I would highly recommend you to start it as it's one of the most profitable side hustle and online business that you can start.
It's also easier compared to other online businesses like drop shipping.
I have written a step by step tutorial on how to start your own blog. You can check it here.
Now let me tell you the secret that helped me get so many pageviews: Pinterest!
Yes, pinterest is the source that brings me thousands of visitors every month to my blog for free.
So many bloggers use pinterest and get thousands of traffic monthly to their blog.
How I Get Traffic To My Blog Using Pinterest:
First, let me show you my pinterest account analytics for the last 30 days. Currently, at the time of writing this post, I am having 8.07 million views per month on my pinterest account.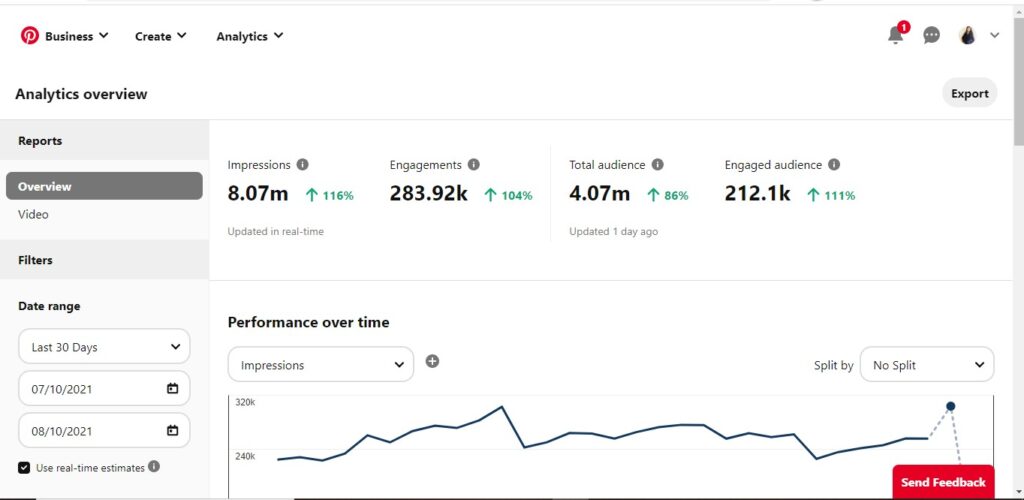 This is how the analytics look like and I am having 8.07 million monthly views in the analytics (which get's updated on the profile in few days) so currently my profile shows 7.6 million views, as you can see in the image below.
Here's how my account looks like for this second blog of mine: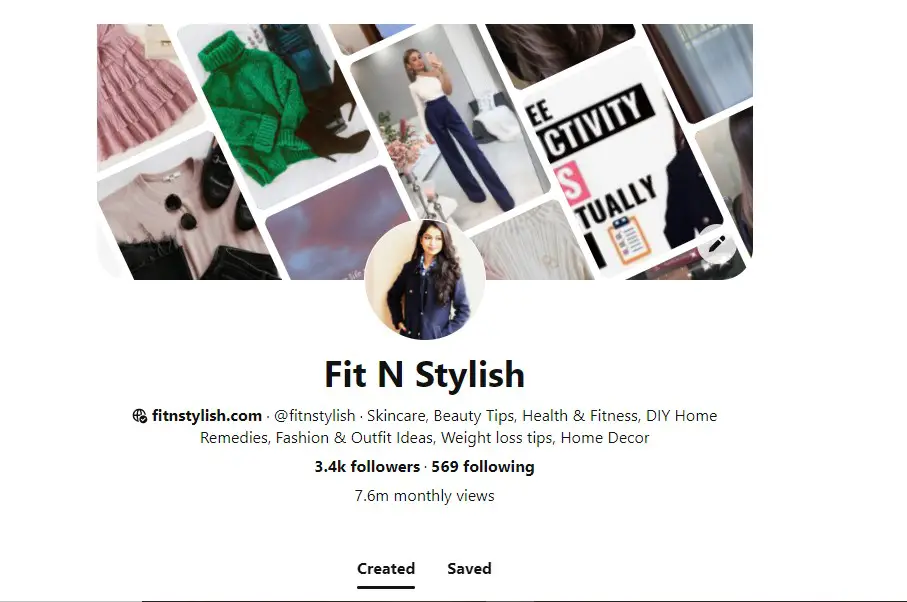 When I started this new blog, and this new pinterest account, I had 0 pageviews, 0 followers.
But after so many months of working consistently on this blog, I have reached a 7.6 million pageviews and about 3.4k followers.
This shows that if you are a new blogger or want to start your own blog, you can still do it and make money from it.
(Thank you so much if you are following my blog! If not please do, I would love to welcome you to my lovely readers list!)
How to Get Traffic Using Pinterest: Steps I Took To Increase My Blog Traffic:
These are the steps I followed that helped me in getting more pageviews to my blog:
1. I Created More Posts:
When I started the blog, I had just a few posts around 8 – 10. I was making pins for them and promoting them on pinterest. It started to bring me some traffic but I was not growing fast.
So I decided to create a solid library of content on my blog, so that readers could keep reading and binge on my blog posts.
Also keep this in mind:
Write at least 15 – 20 posts and then start promoting it.
If you just have 2 or 3 posts readers might come to your blog, but will leave quickly because they do not have more content to read.
So that's what I did, and wrote lots of posts so I can promote more.
Here's what you should do:
Write 15 or 20 posts before you start promoting it on pinterest. Take a week or more and make a schedule to write these posts.
2. Write Long Form & Interesting Content
Write content that people want to read. What I mean is you should choose topics that can attract the attention of readers.
I also made sure to write longer blog posts which are around 1000 to 1500 words because this helped me keep the blog readers on the website for longer time.
Here's what you should do:
Pick out some topics from pinterest that seem highly attractive in your niche.
You can also check the top posts of your competitors and write something similar. Make sure you don't copy their content and write longer content which is 800+ words minimum.
3. I Made Multiple Pins For Every Post
This is the biggest mistake that I see new bloggers make: making just 1 or 2 pins for their blog post.
You can create multiple pins for your blog posts and this helps in increasing reach and views on pinterest.
I created so many pins for each of the blog posts that I have written and so many of them got viral!
Most of them bring consistent traffic to my blog everyday. When you are trying to get traffic using pinterest, make sure you follow this tip as it can change your pinterest game.
Here's what you should do:
Try to make more than 3 posts for each blog post. You can make even more. Change the title for each pin and add a new image to make it a fresh pin and you'll get more views on the pins.
4. I Made New Pins Regularly
This is the actual secret of getting traffic from pinterest in 2021.
As a creator on pinterest, you must create new content for the platform.
That's what I did to grow my blog traffic. I made so many amazing pins for every post on the blog.
I made sure to pin at least 3-4 new and fresh pins each day. Being consistent is so important for growing on pinterest.
I know it can sound overwhelming to make so many new pins everyday. But you don't have to worry because you can use pin templates to make new pins every day.
I like to use pin templates and make fresh pins so that I can post new pins on pinterest every day without being stressed.
I like using these pin templates from Dale, as these look really professional and are super easy to customize on canva, which is a free platform to make graphics and pins.
You can use these pins multiple times by changing the title, image and fonts and make new pins every time by just using these gorgeous templates.
You can check the pin templates here: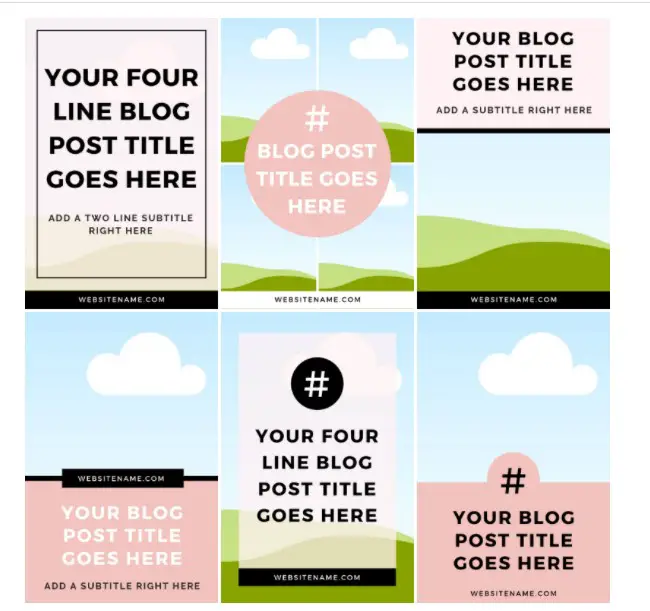 5. I Focused on Few Boards
Pinterest Group boards used to bring lots of traffic few years back, but now they don't bring that much traffic to most bloggers.
I started to focus on my own personal boards on pinterest and just a few of them.
Their is no point in making lots of boards when you have a new account. Just make 4 to 5 niche specific boards and pin content to them regularly.
This is what I did and I started getting more traffic to the blog within few weeks.
Here's what you should do:
Make sure to create few boards in the beginning and pin regularly to them. Later when you start seeing results, you can create more boards, but initially just use few boards and pin regularly to them.
Also, make sure that your pinterest boards are optimized with niche specific keywords.
For example if you have a cooking blog, create niche boards for food like "breakfast recipes" or "vegan dinner recipes". These are more better than simply making boards like "Recipes".
6. I used Warm Colors
I used warm colors in my pins. Colors like orange, pink, red, maroon tend to attract more audience. This is worked for many bloggers and it has worked for me as well.
That's why I would highly recommend that you try to use warm colors in your pin designs and experiment with them.
Here's what you should do:
Use warm colors in the next few pins that you create. Also use simple to read fonts like Oswald, Anton and open sans. Highlight main words or keywords in your pins using bold fonts to catch the pinterest users attention.
7. Made Idea Pins ( New Feature)
Idea pins is a very new feature created by pinterest. These pins can help you get a lot of traffic to your pinterest accounts. I have used this amazing feature to grow my account faster.
To make an idea pin, you can simply click on create and then you will find the option for crate pin.
But some accounts may not have this feature, so you might need to access this feature by requesting pinterest through your account itself.

Ideas pins are not clickable though. This means that views can simply swipe and see the images on the idea pin but they won't be able to click on the pin (idea pin is different from regular pins).
So this pin might not get lots of traffic to your website/blog but it can still increase the views on your pinterest account which will eventually bring more traffic to your blog.
Here's what you should do:
Create idea pins related to your blog niche. For example if you have a cooking blog, you can show pictures of recipes using the idea pins. Or, you can also show steps of creating a recipe using the images.
How to Get Traffic Using Pinterest: Your Takeaway
There you go!
These were the exact steps I took which helped me in growing my blog to more than 46,000 pageviews in a single month.
Getting this kind of traffic does take time, but I want you to know that it is totally possible.
Follow these exact steps, and please share your results with me in the comments below. I would love to know how these work for you.
You can also use these time saving pin templates to make pins faster and have fresh, new pins to post on your account and get more traffic.